How does the author's life influence what they write?
Image from: Scholastic
Jordan Sonnenblick talks about how his childhood
experiences influence his writing.
Image from: @RodmanPhilbrick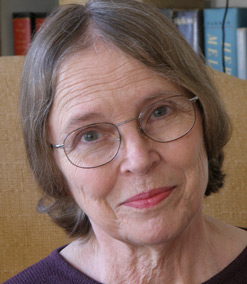 Image from: www.read.gov
Q & A with Natalie Babbitt

Bookfest 2001 Webcast
Image from: Library of Congress
Literary Reference Center
Image from: Scholastic
Image from: http://www.paulzindel.com/
Ms. Marhefka
Contact Info
595 Jefferson Rd.
Mullica Hill, NJ 08062
856.223.2732
Send Email
Be sure to evaluate the links in the result list!
Who
. . . is the author? Are they an expert?
What
. . . is the purpose of the site?
When
. . . was the site created and/or updated?
Where
. . . does the information come from?
Are You Looking for More Information?
Most authors have a Twitter account!